DUY "Z" NGO
I'm a Vietnamese youth, majoring in digital design at Seattle University in Washington, USA.

I like to think of myself as a creative thinker who enjoys exploring the art and culture in the diverse communities, in all of their forms. in my life journey, i want to know more about the unknown world out there, to advocate for social equality and environmental sustainability, especially in Vietnam. my goals as a visual designer: to connect people through art, to art, and for art.
Busting the Myths about the LGBTQ+
2020

Being born and raised in Vietnam, a conservative old-fashioned culture, I was unaware of the marginalized LGBTQ+ communities that exist around me even though undeniably being a part of the society. Through my research, I want to examine six of the most common myths about the LBGTQ+ along with related statistics that reflect the position of LGBTQ+ youth in America. In this infographic, I also give an overview about the world acceptance of the LGBTQ+ as well as pay tribute to the important milestones and influential figures in the LGBTQ+ history. Through my work, I want to provide insight to the LGBTQ scene and to advocate for gender equality around the world.
---
BTW package design
2019

About thirty years ago, the consumption of cannabis for medical and recreational use was prohibited around the world but now varies by country or region. Washington, where I got my higher education, became the first U.S state that legalizes recreational use of marijuana in December 2012. The state individually has an estimated cannabis sale of approximately $1 billion dollars, along with a few other states. According to Marijuana Business Daily, there are around 13,000 – 18,000 cannabis stores in the U.S, and New Frontier Data predicted that legal marijuana sales in the U.S will reach $23 billion dollars by 2025. Since it is a relatively new and potential market, I know that the branding and package design of this special kind product will be in high demand in upcoming years. I designed a brand called BTW – Bring the Weed, and created a prototype party box/subscription box packaging that includes a small Buddy box packaging for an individual cannabis product.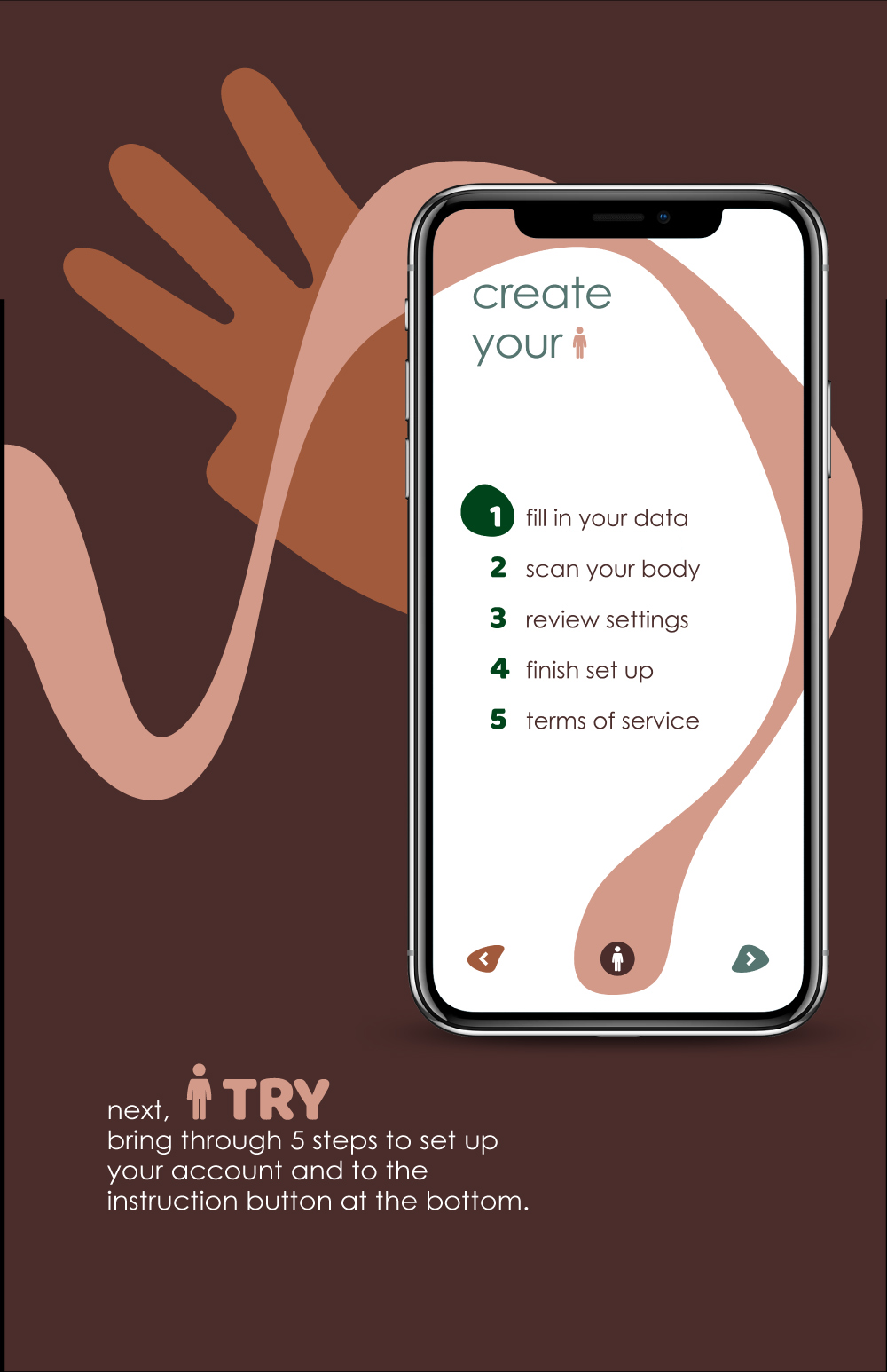 i-try app interface
2020

In recent years, online shopping sales have
spiked significantly as it becomes a more convenient and cost-effective method of shopping that benefits both the retailers and consumers. Due to the Covid-19 pandemic, online shopping becomes more common worldwide while non-essential businesses are closed. The pandemic changes the way people shop and forces businesses to shift their focus from physical stores to online platforms. I envisioned creating an app that can revolutionize the way people shop for clothes using AR technology. Through i-try app, people can create a detailed visual simulator of themselves and try on clothing products from various brands without having to physically try it on to see if it suits them before purchasing.