Willem van den Kieboom
"Once in a while you get shown the light in the strangest of places if you look at it right."
Willem van den Kieboom is a graduating senior in the Digital Design program at Seattle University. He draws inspiration from the natural world around him, which he applies to his design work. Willem has many different outlets of creativity including: design work, video production, making music, and different outdoor recreational activities. These different creative outlets allow him to express himself in different ways throughout his work.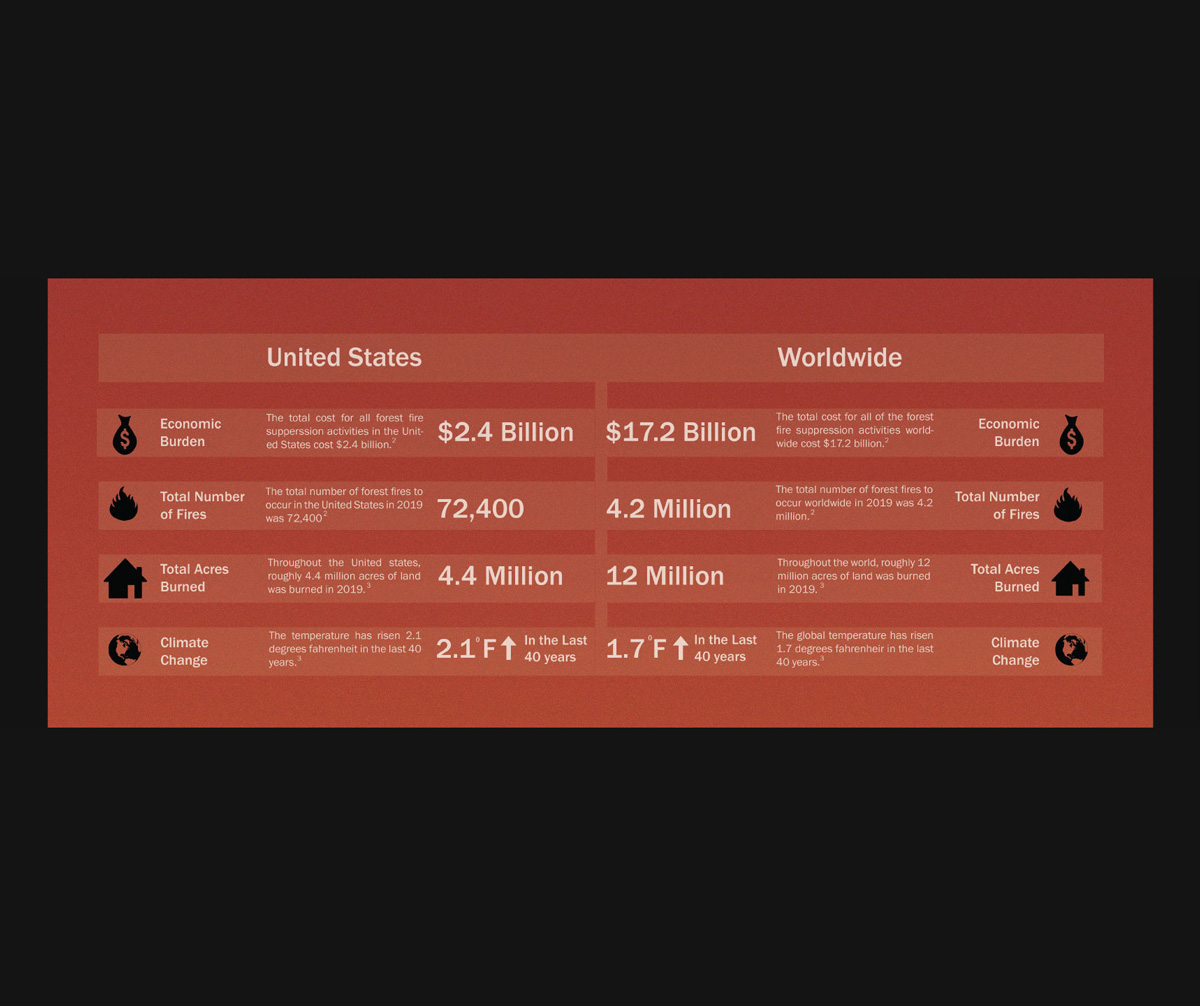 Forest Fire Information Design
2020

For this project, I wanted to compare forest fires in the United states to forest fires around the world. There is no denying that forest fires have been all over the news in the past several years. I wanted to research and demonstrate just how destructive they are. I selected several categories of data that were both specific to the United States and worldwide. The goal of this project was to bring awareness to the destruction that forest fires cause in an interesting visual way.

---
White Noise
2020

For this project, I wanted to tell a personal story and show the progression of my experience through the illustrations and text. I chose a color pallet that matched with the emotion conveyed in the writing. The main goal of this project was to use visual imagery and text to convey a story.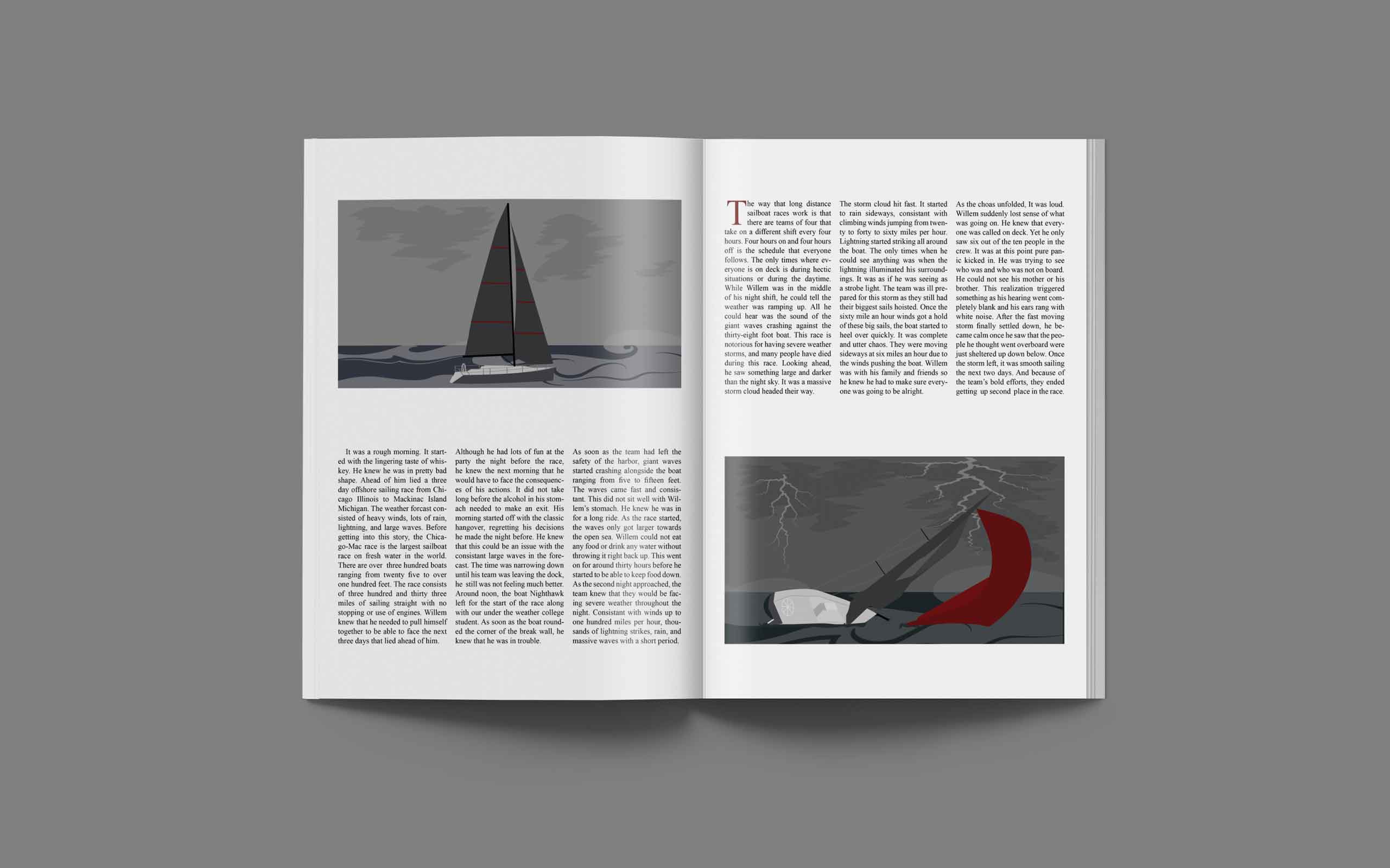 ---
Empty Nester
2020

For this project, I wanted to create a mock app targeted at parents whose children no longer live with them. The Empty Nester app allows parents who might have a hard time socializing connect with other people. I wanted to include different categories of interest and set the interface up as a matching app.