Jessica Evania
Hello! I'm Jessica Evania. For me, design is to create and explain visual voices from the inside of my creative thoughts and the environment surrounding me. I specialize in brand identity, package design and illustrations. However, design is a limitless aspect and I'm still exploring more mediums to work on!
Menstruation Matters
2020

Menstruation or period is a healthy and normal cycle that happens. But in some cultures and society, it is hard for people to talk about menstruation. A lot of study or research proves that people would not understand what menstruation is until the day before they get their first period. I had the idea to create this project of visualizing research regarding menstruation facts, with a clean and engaging design. The goal of this project is to address to everyone that menstruation is completely normal, and it matters!


---
Moonlight Coffee
2019

Moonlight Coffee is an imaginary brand identity concept for a local coffee shop locating in Seattle's central district. It's a brand for locals who wants to enjoy their happy hour with a nicely crafted coffee. The philosophy behind the name moonlight is to have this cafe open late for college students and young professionals who needs a study and working space. Moonlight coffee will not only sell espresso beverages, but also other non-caffeinated beverages, various pastries and snacks both for dine in and to-go.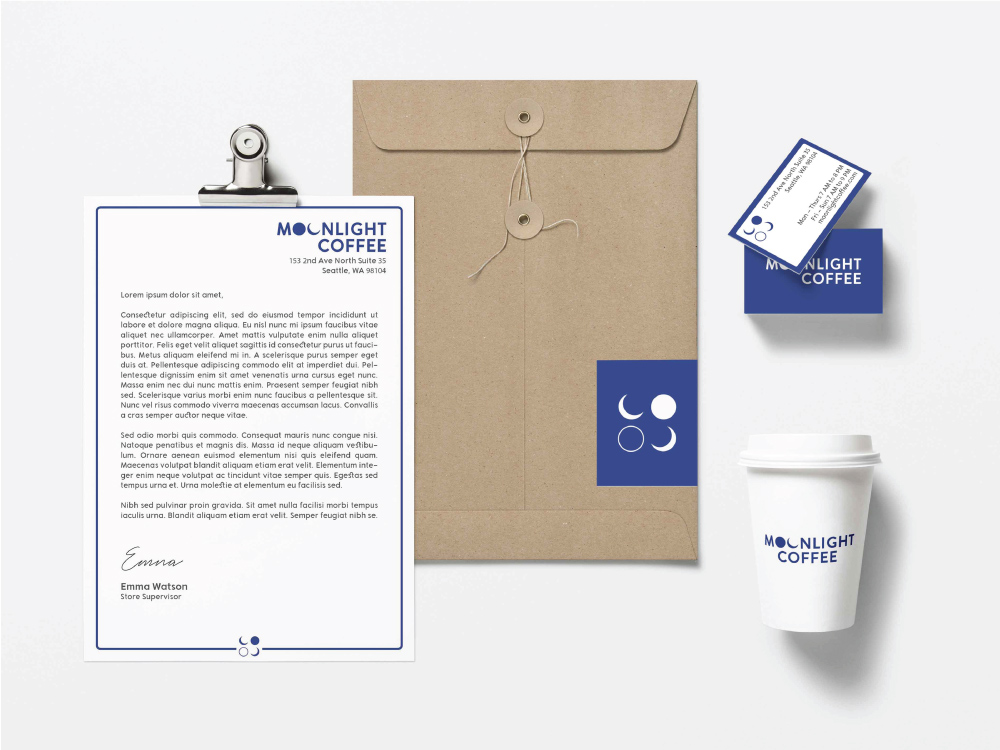 ---
Kafora
2020

Introducing you to Kafora, compostable coffee pods that will turn to plants. Targeted for people who cares about the earth's sustainability, wants to start an eco-friendly life & who is also a coffee drinker! "Kafora" was taken from the word 'kafe' & 'infora' meaning coffee & plants. The coffee pods will be 100% compostable from the inside to the outside. After you brew your favorite espresso with a machine, you will be able to put the pods aside to a container and later on will degrade to soils for you to grow your plant. After using around 4-6 cups, you are ready to start planting! Kafora is a subscription product with a responsive mobile application, where you can choose and customize your box: your favorite beans and plant seeds. Each box will come with 4-6 pods, a guide book, and plant seeds.