Dylan Sears
"Make it stick."
Dylan became a graphic designer because he enjoys helping people solve design problems and using creativity to shape a product or brand. His graphic design work includes brochures, posters, billboards, illustrations, logos, and UX design. His approach is to think outside the box in order to create what's possible inside the box. Like most designers, Dylan lives for that eureka moment when it all comes together.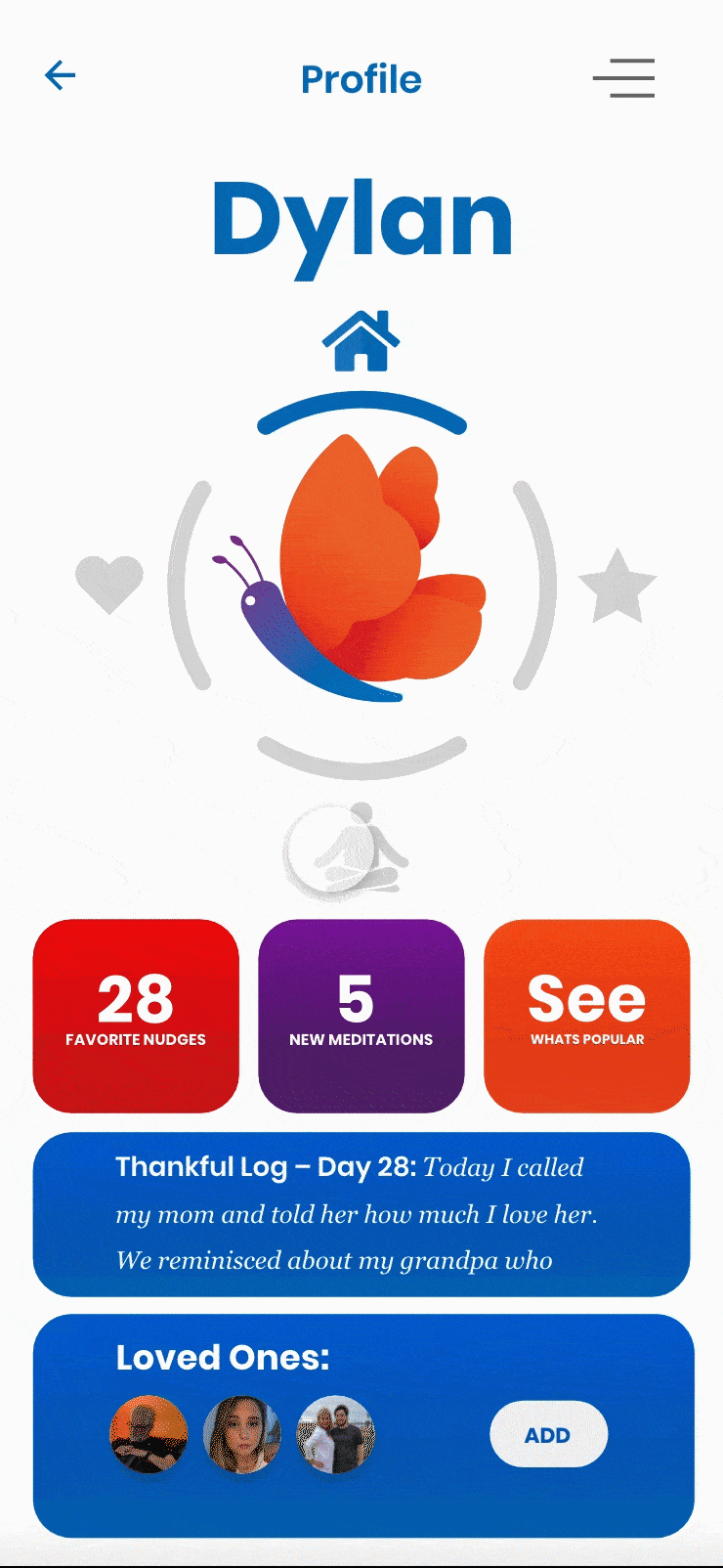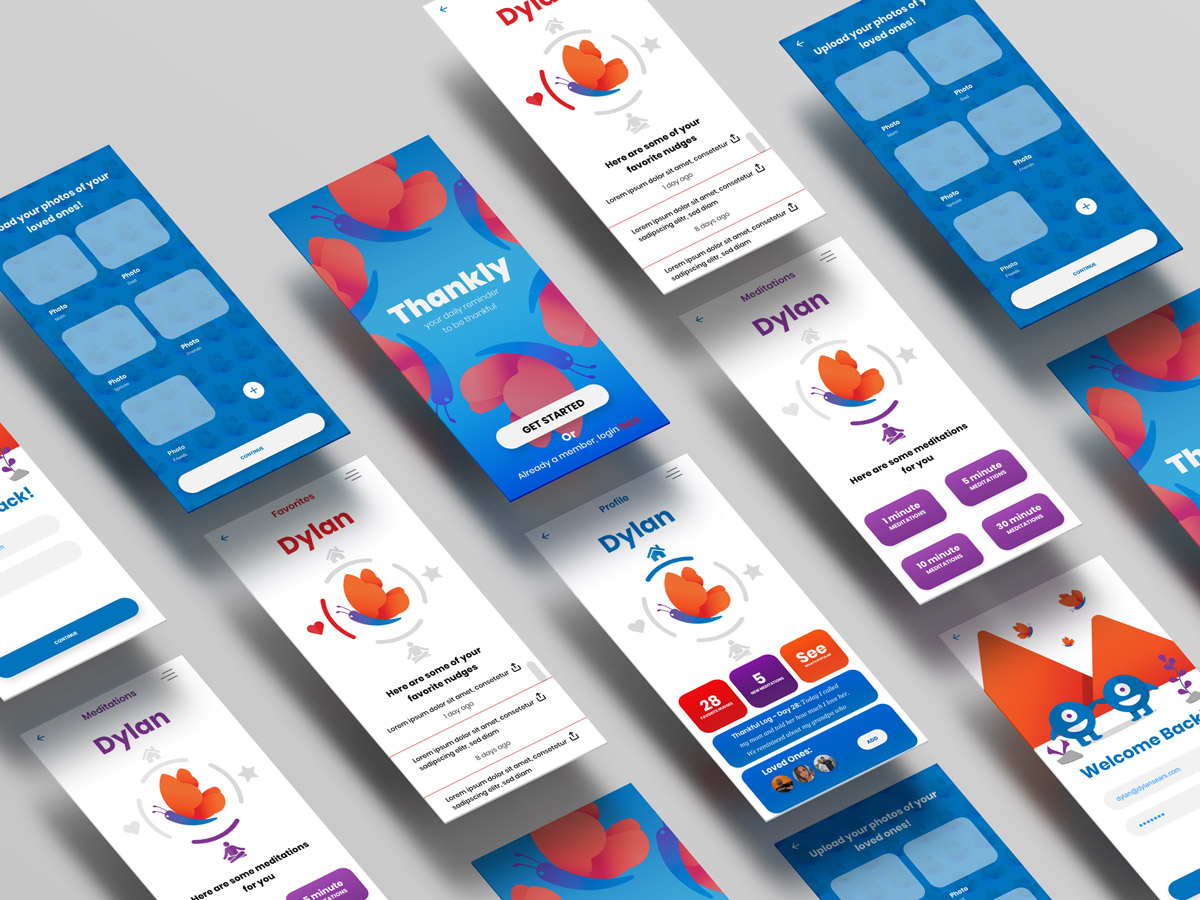 Thankly
2020
Thankly is in the same category as a wellness app. We all get so caught up in work, school, and other routines that we forget to be thankful for the little things in life. Thankly's motto is "your daily reminder to be thankful" and that's exactly what it does. By helping the user take a moment during their stressful day to think about what's important, Thankly aims to lower people's stress levels and blood pressure.
To sign up the user fills out a minimal personal profile of themselves, submitting photos, videos, and other optional information that they would like to be reminded of. After creating a personal profile, Thankly then sends the user "nudges," so that the user can be reminded of what matters most to them in their life. The design goal of this project was to create an eye-catching design with vibrant colors, gradients, and beautiful fonts. The logo for Thankly is a butterfly to represent life and positive change. Please feel free to check out the prototype version of the app which I designed in Adobe XD.
View my prototype ︎

---
Gun Control: Assault Weapons
2020

Assault weapons have a history of mass shootings in the U.S, this infographic makes the argument for the ban on all assault weapons. In order to convey the seriousness of the subject matter this infographic uses red and black coloring, gritty textures, and large charts/statistics in order to visually speak out against assault weapons. The proportions of the infographic are designed to be shared throughout social media and other online communities, as it's long and large so people can scroll through it and see it on smaller devices. Through visual design this infographic hopes to spread online awareness to gun control and the need to ban assault weapons.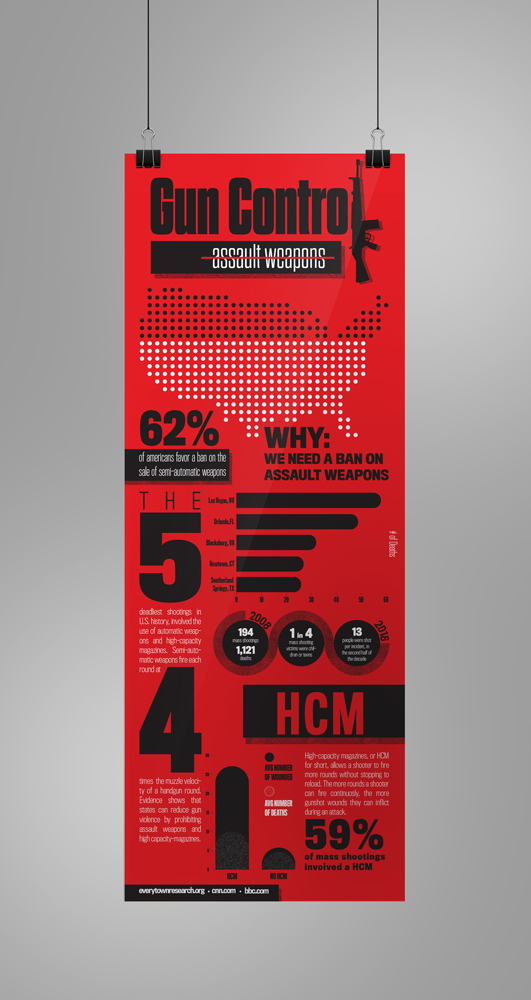 ---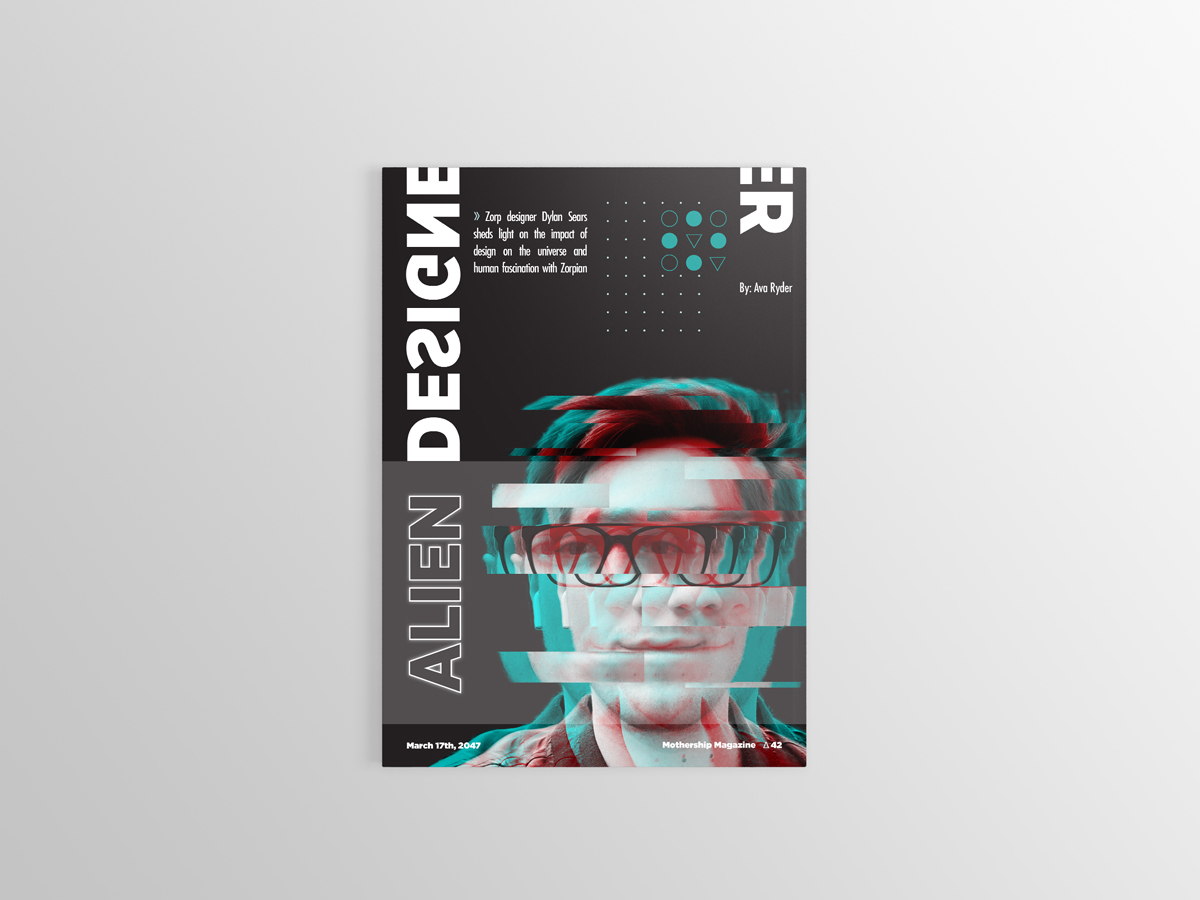 Alien Designer
2020

In an attempt to open up trade and create universal communications with the telepathic intelligent Zorp species, the United Nations has selected human designers to go and work with the Zorps on the coveted moon base to better understand their language through design. The editorial interviews designer Dylan Sears about his role as a designer in the new age of Zorp design and how a designer can use basic design principles to communicate with any intelligent species. Through glitch imagery, semiotic Zorpian design, and translucent coloring, this editorial is designed for the year 2047 where the only form of print publication left are magazines.

---
Yes Farm
2020

This was a group project which focused on designing printing materials for an urban agricultural farm called "Yes Farm" located at Yesler Terrace. The goal of the project was to create informational handouts and promote community engagement through rhetoric and design. Yes Farm is part of a larger parent company called Black Farmers Collective, and their goal is to provide food, education, and community building in the neighborhood and surrounding communities. We worked side by side with Yes Farm director Ray Williams to deliver organic designs that reflect Yes Farms brand and sense of community. We focused on using green, red, and brown coloring from their logo and designed around the idea of togetherness and education. Using circular shapes and vector graphics we created a set of printing materials to really showcase the nature of who Yes Farm truly is.