Chris Connolly
What intially attracted me to design was the opportunity to marry my opposing analytical and intuitive natures, and I have since found a passion in design for print and typography. In my work I aim for clear and concise communication, without sacrificng character. In my spare time I enjoy painting, skateboarding, and backpacking. For more of my work, follow the link below.
Birdhaus
2019

Birdhaus is an all-in-one bird house and feeder kit for backyards and apartments, modeled after the aesthetic of the famous Bauhaus design school. The project initially sprung from the idea of packaging as product, in response to the sustanability demands of modern product design.

The Birdhaus snugly encloses the feeder and jar of bird seed, but was also constructed with the optimal dimensions to house both common finch and sparrow species. The red stopper on the front of the house prevents the box from opening when being moved or stored, and also functions as the top plug of the bird feeder. By designing the individual components to serve dual purposes, the Birdhaus cut down on unnecessary material and waste.


---




Leaving, Going, Home
2020

This project was designed for a fictional editorial, written by myself, reflecting on the experience of being born in Ireland and raised in America, but never feeling quite at home in either country. In order to visualize this theme, the layout borrows elements from the famous old Irish manuscript Book of Kells, and blends them with the style of modern editorial layout. The ample bottom and outer margins, as well as the bold drop cap, are reminiscent of archaic typesetting traditions, which contrast with the flowing text and pictures to create a piece that feels fresh and enaging, while still rooted in tradition.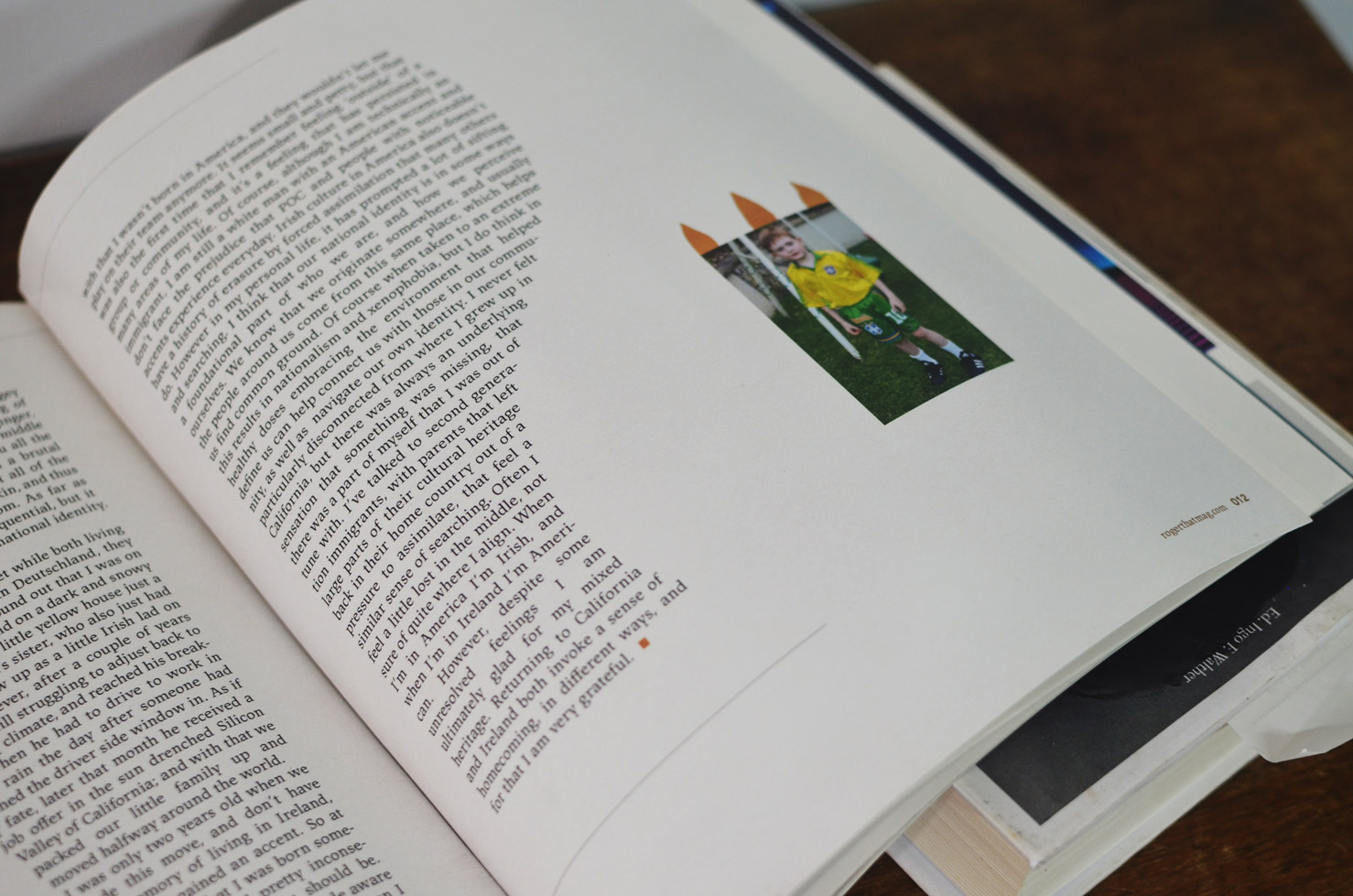 ---
Growth of the Amazon
2020

This infographic was a consolidation of research regarding the factors that allowed Amazon to acquire the dominating market share they possess today. The straightforward, linear layout allowed me to experiment with type, such as the large numbers to divide the different sections.